Caption this photo!
After years of research, Professor Gundel perfects the white man's afro.
What, nobody has anything to say about the AWESOMEness of Phil Specter's hair? Ok, so the man's being tried for murder. Tastelessness has never stopped you people before!!!
Sorry Vinny! I didn't see your comment before I hit submit! Now I'm just tasteless :(
With a squeak of surprise, the Tribble gave birth to a large, ugly baby.
After grandma electrocuted herself at Thanksgiving, the kids tried to play Weekend at Bernie's with her.
While his 'wall of sound' made Phil Spector famous in the music biz, it is not clear that his 'spheroid of hair' would help him in court.
Also...

"Beat this, Pinker, you smarmy fuck-face."

That was for any linguists reading. Holla!
yes. now i get it. (refering to Pinker). excellent.
The second place winner took home $10 from the beauty contest!
The crazy yelling woman from rue St-Denis made a stately appearance at the conference that day...
Thing #1 at his parole hearing.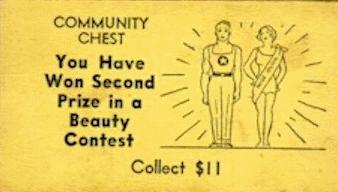 An extra dollar for the hair...
Although he remained stone faced, his hair betrayed his true feelings...after having looked in the mirror it appeared that Phil truly is afraid of Spectors.
Ok, you guys really came through on the captioning. Sorry I doubted you! As a girl, I don't believe in winners, but my favorites are the tribble, spheroid of hair, and afraid of spectors. But they are all awesome.
"As a girl, I don't believe in winners"

Free love?
Phil's dissapointment was there for all to see after he was called 'too extreme to represent our product' by a Rogaine representative.
Little do they know I have been shocking myself with electricity to become immune to the electric chair.
Proof of diminished capacity. . .to control his hair.
Page 15 in your May edition: "Boy, what I could do
if the window wasn't there!
Written by alice
Random Photo
Random Quote
Recent Comments
Friendly Links
Popular Posts